IMPROVEMENTS from BIGSHIELD GEN1 PACIFIERS. New shape to match a popular baby pacifier, Larger button for easier DIY decorating, Clear silicone nipple, Innovative dust cap to keep good hygiene, Designed with polypropylene rather than the lower-grade and common polycarbonate, which is used on BigShield gen1 paci.
These adult sized pacifiers will please any "big baby". The pacifier has a large nipple, nipple guard, and holding ring.
ADULT SIZE PACIFIER WITH A SOFT SILICONE NIPPLE It's perfect for anyone who likes a truly adult sized pacifier.
TEAT SIZE: 2 inch long x 1.2 inch wide.
PACIFIER SHIELD SIZE: 2.6 inch wide x 1.9 inch tall.
GOOD FOR A HEALTHY LIFE STYLE
This pacifier can be comfortably sucked by an adult with tremendous benefit. Recent studies have also shown that pacifier use among adults may cut down or completely eliminate snoring. This enables those suffering from snoring to enjoy sound sleep themselves and make sure that their family members get their rest at night as well. It uses the same principle as swallowing. When a subject sucks on the pacifier, the tongue rests behind teeth. When the tongue remains motionless, soft palate no longer vibrates and consequently it prevents sound from occurring in the first place. In addition, while holding the pacifier in his mouth, the person is not inclined to open his mouth. Reportedly they manage to cure 7 out of 10 people from snoring. In an unfamiliar playroom, babies accompanied by their pacifier evidenced more play and demonstrated less distress than did babies without them. Pacifiers should be considered to be attachment objects, similar to other security objects like blankets. They are excellent at soothing and calming even adults.
BEST QUALITY ADULT PACIFIERS AVAILABLE ON THE MARKET.
BPA, and LATEX FREE
100% CUSTOMER SATISFACTION GUARANTEED! Replaced or refunded no questions asked!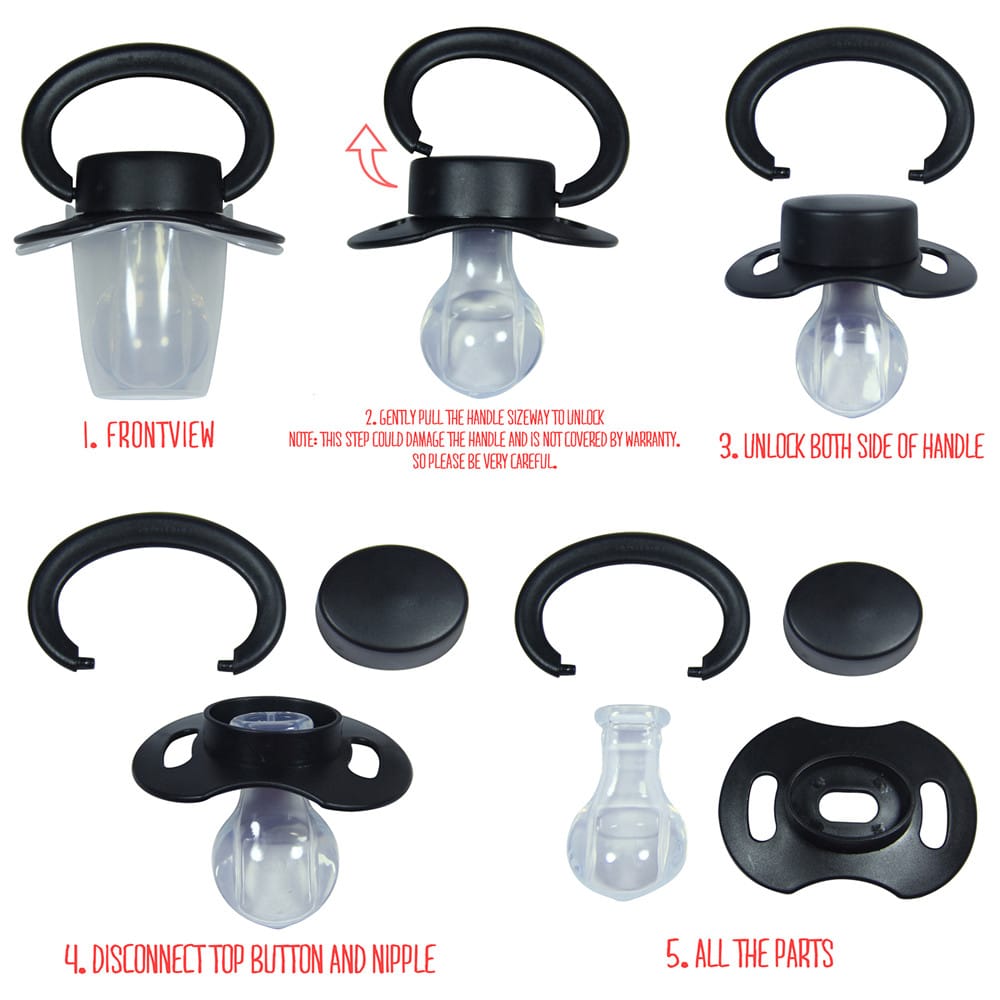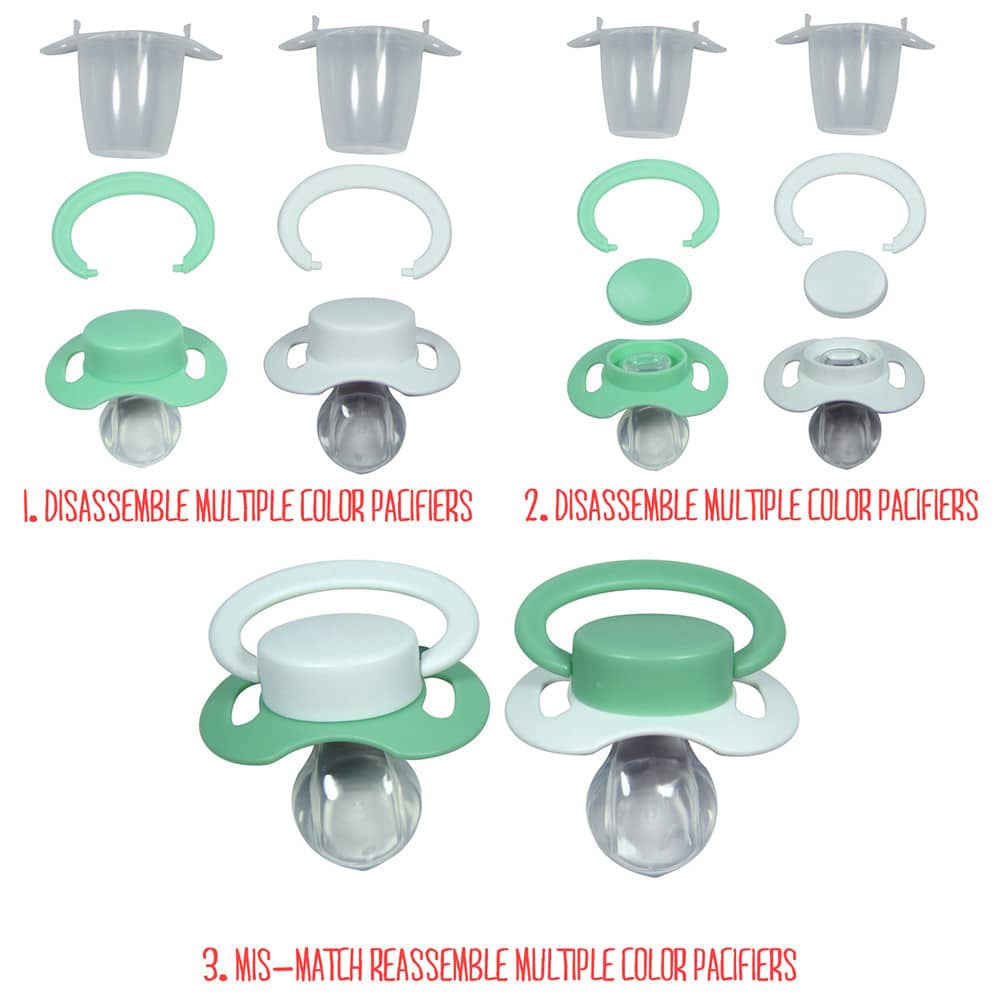 Related Post on Instagram